Management
Bernard M. (Bernie) Hentzen
President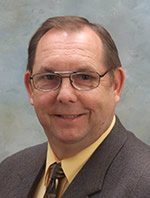 Bernie became an estimator at Hentzen Contractors in 1975. In 1985, he took over the day-to-day management duties and was named general manager. He is a member of the National Association of Home Builders, The National Remodelors Council as well as a Certified Aging in Place Specialist and a Certified Graduate Remodelor. He is also a member of The Wichita Hispanic Chamber of Commerce, The Wichita Independent Business Association and The Wichita Area Builder's Association, where he has served as chairman of the board.
Eric
Insurance Restoration Division Manager

Eric grew up working at Hentzen Contractors, being the youngest and only son. Through high school, Eric worked on the demolition crew and drove the trash truck. He graduated from Benedictine College in 2012 with a Business Management degree and returned to Wichita to work full time as the lead estimator for the Insurance Restoration Division. He continues to work in that role and has become very skilled at writing estimates using Xactimate.
Sales
Mike Winkle
Designer/Estimator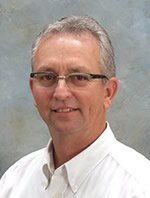 Mike began working for Hentzen Contractors as a laborer over 30 years ago. He worked his way from sheetrocker to lead carpenter over an 8-year period. Mike rejoined the company in 1989, having gained outside experience as a draftsman and estimator and now manages the Residential Remodeling and Custom Home Building division of Hentzen Contractors Inc. Mike is a Certified Aging in Place Specialist and has earned his CKD, Certified Kitchen Designer, designation from the National Kitchen and Bath Association. Soon after obtaining his CKD, Mike was awarded first place in the Open Kitchen Design category from the NKBA Design Competition at the Kitchen/Bath Industry Show in Chicago. His skills and unique ability to produce creative solutions have made him a large contributor to Hentzen Contractor's success.
Dan Parsons
Production Manager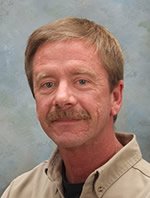 25 years ago, Dan started at Hentzen Contractors in the carpentry field and settled in as a tile mechanic. After 11 years, he moved into the office as an estimator. For the past seven years he has had the responsibility of production manager, overseeing the daily operation of all projects including employee assignments, materials, and scheduling. Dan also conducts our safety meetings and OSHA compliance.
Administrative
Jill Martin
Financial Manager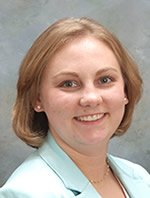 Jill began working for Hentzen Contractors part-time in 1996. After graduating from Benedictine College in 2003, Jill became a certified public accountant. She resumed work at Hentzen Contractors on a full time basis in 2005. As the financial manager, Jill oversees all aspects related to the company's accounting and finances.
Stephanie Hentzen
Administrative Assistant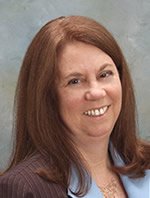 Stephanie has been working at Hentzen Contractors for almost 20 years. She handles all aspects of the employees' compensation including taxes and 401(k) contributions, in addition to assisting with many other accounting and human resource projects.